Jürgen Klopp's squad has been together for almost two weeks, games now complement regular training, but what exactly can we take away from the last 14 days?
Liverpool started their preseason with a 34-man squad but the squad is constantly changing thanks to those returning from the international game and those who have left the club.
Marko Grujic, Taiwo Awoniyi and Harry Wilson all have new homes, while Diogo Jota, Andy Robertson and Neco Williams have joined them.
There are six older faces left to return as the new season approaches, but with three games under the Reds' belt and an increasing intensity of training, there is much to draw from what we've seen so far.
Konate hits the right note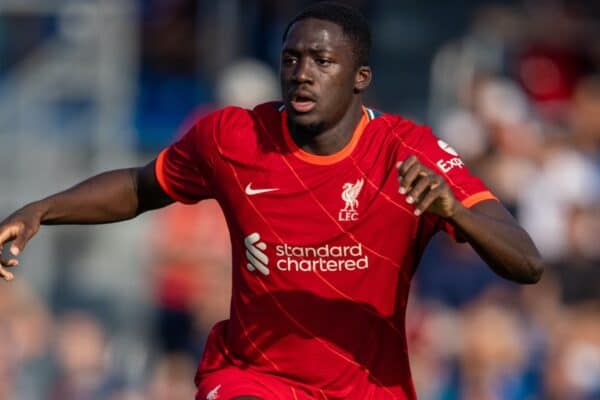 At 6f4 you knew Ibrahima Konate would give the team a presence, but seeing him in the Liverpool red gave us a real taste of what to expect in the future.
After 75 minutes of play, the 22-year-old has demonstrated his rapid pace, which has drawn comparisons with Virgil van Dijk's style, by seeming to slide across the field.
Konate was pulled into the opposing half against Mainz, but was back in his penalty area just moments later and cleared the ball without breaking a sweat.
It's a trait that corresponds to the way Liverpool play and has been absent from the position for much of last season due to the long list of injuries and his addition to the squad is a valuable one.
He looks almost certain that he will start alongside Joel Matip at Norwich, and we've already seen the willingness to go from the depths, pick a pass and play with quick defensive reactions is a big trick.
There is much more to come and that is the exciting thing.
Ochse did not get the grade 9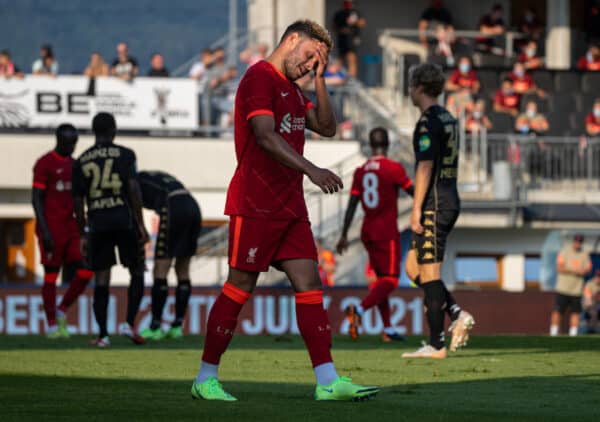 While it wasn't the first time we've seen Oxlade-Chamberlain in this position, the suggestion that he be an "option" to the role of the false nine came as a surprise.
The fact that Liverpool has not and had no second cast to Roberto Firmino speaks volumes and as Klopp's most-used player of all time, it is no easy task to fill your shoes.
The Brazilian needs competition and the line that a striker is top priority this summer could in some ways help ensure that, but for now he won't be worried with the number 15.
It's a small sample size, but it's not his natural instinct to pit those runs in as he instead takes the space right outside the door and Liverpool stays in the area for a short time.
It's not to say that time on the training track couldn't get him into the position with greater success, but on the face of it, it's not one that creates the necessary danger and attack spark.
Elliott and the youngsters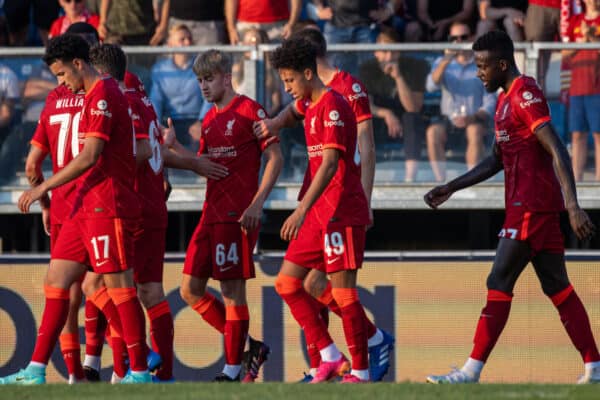 It's always an exciting time to watch the next generation of youngsters advance and Harvey Elliott and Kaide Gordon and Owen Beck make an impression.
But it's 18-year-old Elliott who was still at home in a midfield position that the youngster wouldn't take for granted.
Yet his confidence and ability to read the game quickly shone through, and it is this fearlessness and hint of unexpected moments that gives him an opportunity this season.
We only took a small look at it, but he is doing everything possible to show Klopp that he can work his way up a place in the squad for the coming season and get involved when it matters.
Second study and points to prove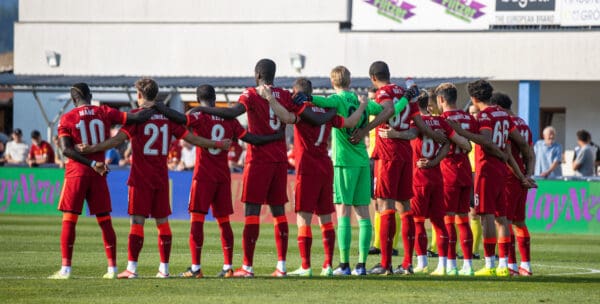 Aside from the Oxlade-Chamberlain mentioned earlier, Kostas Tsimikas and Naby Keita have a big year ahead of them, and if preseason alone is a clue, the signs look promising.
Since arriving at Anfield Road in 2018, it's been a stop-start for Keita where hope builds on what he can offer before another injury takes her cruelly.
At Tsimikas it was similar to an injury and Klopp's desire for consistency limited his chances to just three starts in seven games last season.
Both have since shown promising leading indicators, with the number 8 looking sharper and setting an example with renewed vigor, while Tsimikas has demonstrated his pace, competitiveness and ball delivery.
That Klopp could fall back on both of them to make an impact next season will be invaluable prop to Liverpool's arch, with cutlery firmly on the agenda and having both one point to prove can only help on the matter.
For Takumi Minamino and Divock Origi, however, the leading indicators are not so encouraging.
Patience for Van Dijk and Gomez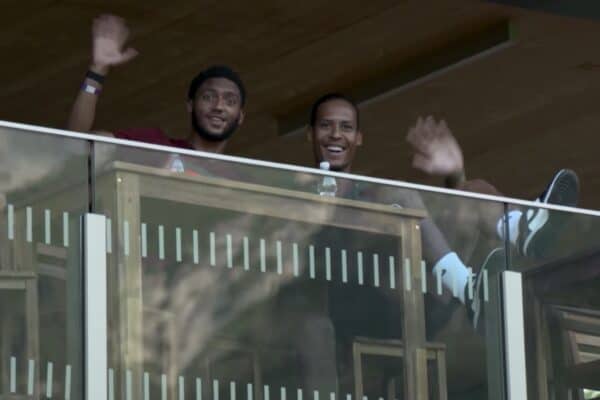 "They look really good, they do everything… We have to be patient. We're preparing for a full season, not a pre-season game, "said Klopp on Friday.
Of course, there will be excitement and anticipation when the couple can finally return to the team, but understandably the Reds don't risk anything.
After more than nine months without a competitive game, there is really no rush to put them in a pre-season game when nothing is at stake – but it could come at Anfield for one of the games against Athletic Club and Osasuna.
It means they're unlikely to be ready for the season opener with the honor of going to Konate and Matip, but if it means they have a stronger foundation to grow deep into the campaign, patience is definitely that Word.