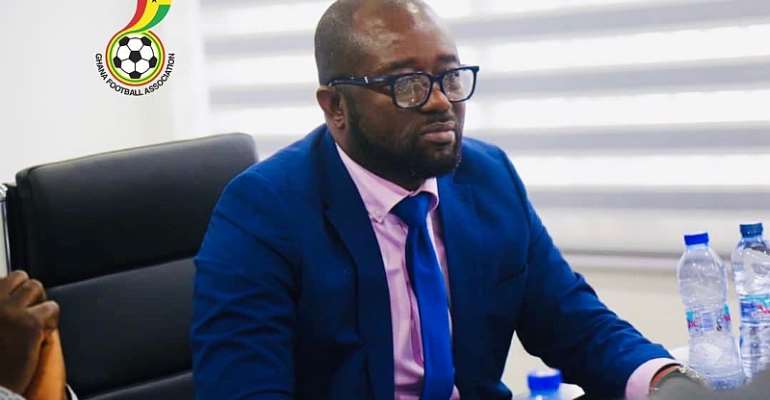 Former Deputy Transport Minister Daniel Nii Kwartei Titus-Glover has criticized the President of the Ghanaian Football Association, Kurt Okraku, saying he is the reason the Black Stars are not thriving.
The domestic football association is believed to be dissatisfied with coach Charles Kwabla Akonnor's performance following the Black Stars' 2022 World Cup qualifier loss to South Africa.
The federation leaders are ready to swing the big ax against Akonnor, despite the coach's having an existing contract with the federation that expires early next year.
But according to the former Tema East MP, Akonnor cannot be blamed for Ghana's uninspiring performance as he believes he is not allowed to work freely.
In an interview with Sylvester Ntim of Bryt FM, he said: "Ghanaians who are demanding Akonnor's release should be patient because the FA is trying to give him a bad name. Akonnor did not get the support he needed from the FA, so we shouldn't blame him.
"The FA pushed players on him, Dreams FC players and others called up who don't deserve them, so it's not surprising that Braydon Manu said he didn't deserve the call. In this case, the FA does not give Akonnor the space to work. "
"Why isn't an experienced player like Christian Atsu invited, they just want players they can influence, and that doesn't help us."
"I want the Ghanaians to understand that we shouldn't blame Akonnor because intimidating and imposing on players is too much. When you're the manager of a club, you don't have to impose a player on a coach, you can propose him instead. It's too early to say Akonnor isn't a good coach.
"I will ask the Minister for Youth and Sports to hire CK, Kurt Okraku and his entourage because they are simply playing with the hearts of Ghanaians. You should let CK work "
"The FA is not helping the coach and wants to fire him; they just play. To be honest, Kurt Okraku is the problem for Black Stars, not Akonnor. He should let CK do his work and the minister is not allowed to sit down either, "he said.