Jürgen Klopp insisted that he saw AC Milan's chase coming, but was pleased with the three points when Liverpool started a difficult Champions League group with a 3-2 win.
Here are four key things from the coach's press conference after Wednesday's game.
"We saw it coming"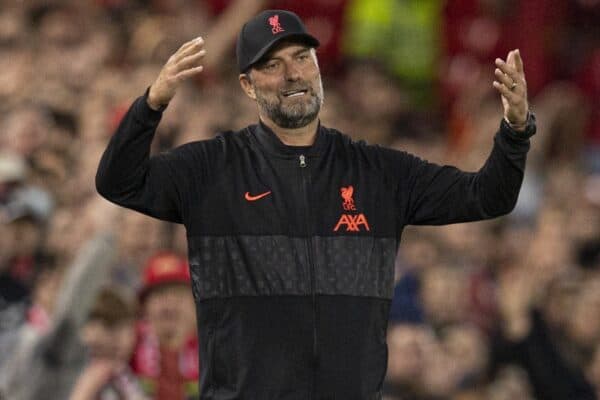 Naturally, after Mohamed Salah's penalty shoot-out, doubts arose about Liverpool's dominance and their ability to translate that into a convincing win.
Then goals from Ante Rebic and Brahim Diaz turned the game upside down, with Milan pulling back, forcing the Reds to make another memorable comeback.
"We actually saw it coming; we saw the last five minutes coming in the last 15, "explained Klopp.
The manager suggested that the noise at Anfield prevented him from getting the message across to his players – but luckily there was enough quiet in the locker room to turn the tide.
Be honest with Origi's future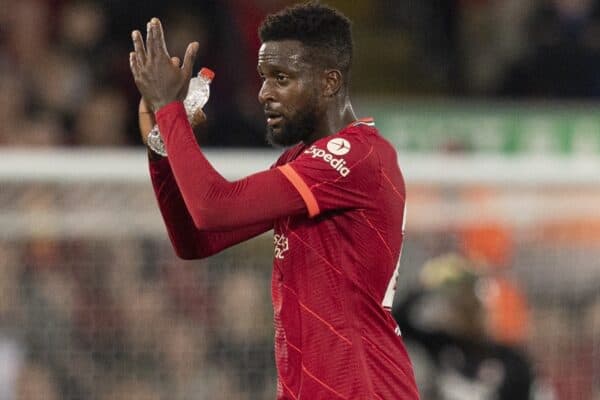 Divock Origi's engagement – his first appearance of the season – came as a surprise to almost everyone and the Belgian put in a reasonable performance up front.
After the striker made just six starts last season and was not included in the matchday squad against Burnley, Chelsea and Leeds, the striker has slashed the pecking order significantly.
Klopp honestly assesses Origi's situation and said: "I thought he might go in the summer."
"But the football world is a crazy place and people have obviously forgotten how good it is," added the manager, although it's easy to forget about a player whose only goal in the last 14 months was against Lincoln City …
Expect more rotation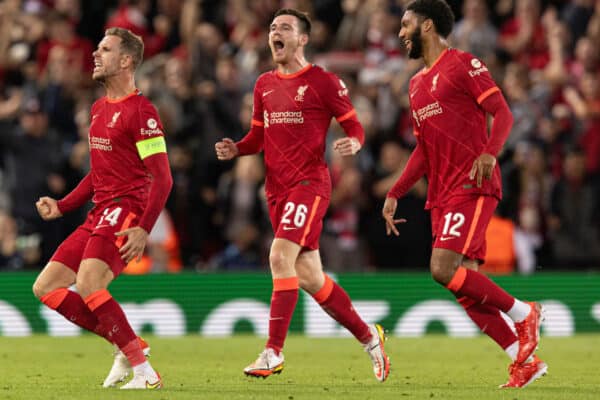 Origi wasn't the only player to come into the game on Wednesday. Joe Gomez made his first start to the season while both Jordan Henderson and Naby Keita also returned to the team.
Virgil van Dijk, Thiago and Sadio Mane were the non-enforced changes, with Harvey Elliott being the other player out after his ankle injury at Leeds.
The news from Klopp? Expect it to happen more often.
"We have to be sensible at these moments," he said.
"We have these three guys here in the back row, all of whom have come back from long-term injuries. We have to manage that, we can't do it any other way. "
It's going to be a tough group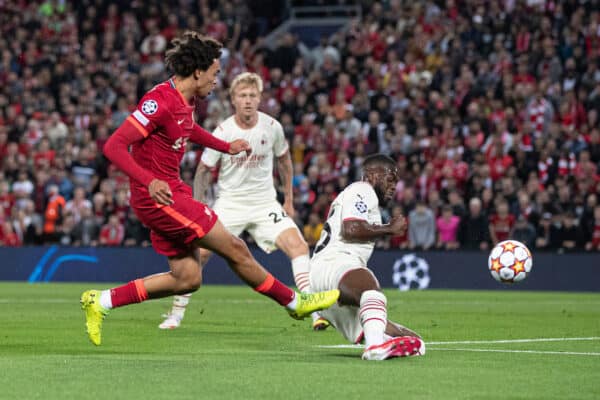 "AC Milan came out of pot 4 in this group – very funny!"
Although Liverpool should really have taken their chances in the first half, the fact that Milan were technically the worst-rated team in Group B and the Reds were so close is a sign that this group stage is going to be tough.
Next up is a trip to Porto before meeting Atletico Madrid; this time no Ludogorets or Maribor.
But a 0-0 draw between Atletico and Porto in the opening game already puts Liverpool in a strong position …