Manchester United have reportedly announced their intention to replace Barcelona midfielder Frenkie de Jong as a possible replacement for Paul Pogba.
The Red Devils have yet to negotiate a new deal with the Frenchman, whose contract at Old Trafford expires next summer, meaning the 2018 world champion can leave the club for free.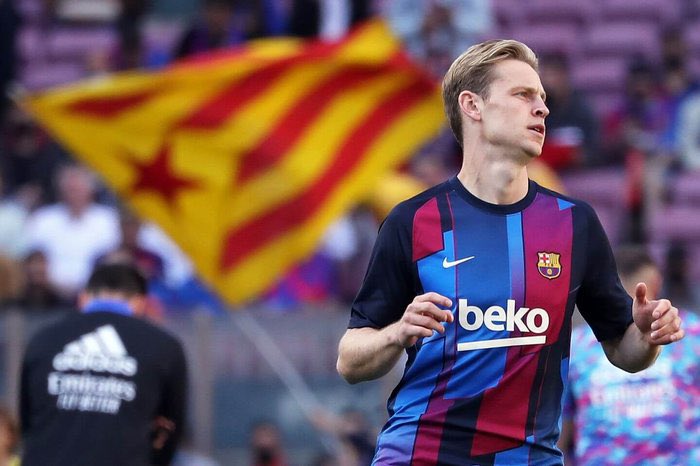 Meanwhile, Barcelona reportedly put a £ 75m price tag on De Jong, which has alarmed a number of English clubs.
According to the Daily Mail, Manchester United are poised to join Manchester City and Liverpool in the race to sign the Dutchman, which could be available in early 2022.
Premier League champions Man City have previously been reported to have made an official £ 75million offer for the 24-year-old midfielder, while Liverpool continue their search for Georginio Wijnaldum and have identified De Jong as an ideal match for the winter on Windows .
De Jong, who is under contract with the Catalans until June 2026, has made 107 appearances for Barcelona since joining Ajax in July 2019.