Former Chelsea manager Frank Lampard recently revealed the player he considers the best between PSG's Lionel Messi and Man Utd's Cristiano Ronaldo.
Lampard had stressed in an earlier statement that Messi was the better of the two players.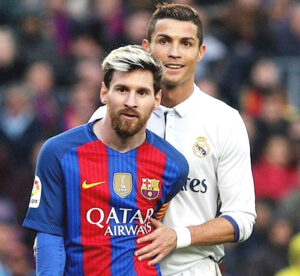 However, in the latest statement, Lampard made an about-face when selecting Ronaldo based on the Portuguese's performance at Man Utd over Messi.
Speaking to Gary Neville about The Overlap, the former Chelsea manager stated that Ronaldo had an advantage because of his semi-finals and finals.
He added that the Portuguese had demonstrated his game-winning skills since returning to England.
Neville asks: "Messi or Ronaldo?"
To which Lampard replies, "You know what, I've always been a Messi man… and then I recently saw your debate with Carra (Jamie Carragher).
"I am actually thinking of Ronaldo's performance and the actual numbers and goals in big finals and semi-finals as we have seen them. I think I can give him the advantage now. "
Another report named Messi as one of the favorites at this year's Ballond d'OR.